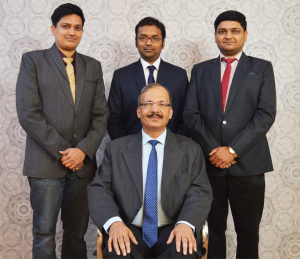 Welcome & Greetings!
Dear Aspirants & Guardians,
We stand united at EDIFICATION TUTORIALS in collaboration with Motion Education (KOTA), again initiative of IITians to provide our students with best lectures, precise and concise study material, systematic testing and performance reports.

All our faculty members have had significant experience with all major national players of test preparation industry.

We promise confluence of best practices customised for our students of Lucknow and surrounding districts, no matter whether our programs are run at the campuses of the prominent schools of Lucknow or at our well equipped study centers.

We are thankful to the business leaders of Lucknow for sponsoring this initiative with social commitment towards education of students from economically weaker sections of the society also.

We, on behalf of entire Edification Tutorial team welcome you to join us and feel the blend of quality & innovation that can make you a maven in the field of technology and medicine.
Sincerely,
Faculty and Staff, Edification Tutorials